History
Founder
Husnain Cotex (Private) Limited (HCL), is a parent company of the group led by Muhammad Yousuf Sheikh; an honored name in construction industry of Pakistan. Spending considerable time and energy in building the foundation of HCL, his solid reputation for excellence in construction, strong heritage of quality and progressive approach has made HCL successful. HCL has been appreciated by a large number of customers and endorsed by Government of Pakistan.
Since 1967, Muhammad Yousuf Sheikh had been constantly capturing new opportunities, endorsing diversified experience and enhancing customer satisfaction. The biggest contribution to Lahore by Husnain Cotex is Royal Palm Golf and Country Club.
Our services include development, construction and specific areas of expertise which includes:
Highways
Bypasses
Bridges
Main Roads
Access Roads
Fly Overs
Motorways
Chief Executive
Husnain Cotex is a renowned name in the field of construction, well aware of the constant change in design & construction. Today, we successfully continue his legacy by delivering quality service to our customers. With this strength company has started projects with various international consultants and acquiring reliability among its overseas clients.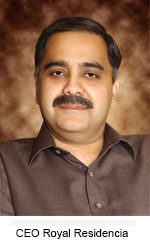 "Royal Residencia", A Housing Scheme with futuristic and innovative approach, where you can experience comfort, luxury and peaceful existence with world-class security services. We have built a place where you can cherish your dreams at affordable price.
Through our expertise, quality and breadth of services we offer delivery that allows us to create exceptional value for our clients. We have been constantly examining the market to find new service areas to become involved in, and try to be innovative.
Our major focus and reliability is credibility in our construction as we believe in laying strong foundations in order to avoid any future issues and promote sustainability. We want to provide the best living habitat and environment for families where living will be with convenience and ease of accessibility to the City's main attractions and activities